CITY
Barranquilla
And its venue
Puerta de Oro,
Centro de Eventos del Caribe
Vía 40 # 79b - 06 Barranquilla, Atlántico
Barranquilla, known as the Golden Gate of Colombia, Curramba La Bella or La Arenosa.
Geographically, it is the point where the river Magdalena flows into the Caribbean. It is privileged, and a strategic pole for economic, industrial and tourist development in the Caribbean region, and as a whole.
How to get there
Aside from being an ideal place for business and investment, Barranquilla is also well for being the cradle of great musicians and cultural traditions. Its Carnival, its people, its food, and its unique carácter means that anyone who knows it will remember it for ever.
What can you do in Barranquilla? Here are some options:
Visit the Gran Malecon: This is an open-air space, with stunning views of the river Magdalena, and next door to it is the gastronomic center of "Caimán del Río".
Puerta de Oro is the Caribbean events center: It is a meeting-place for experiences, knowledge, and growth - a modern facility for the most important events and shows in the region, looking to position Barranquilla as the business capital of the Colombian Caribbean.
A window on the world: A monument inspired by the ideology of a local businessman "if they slam the door in your face, you can always get in through the window": a positive message for society today. It is located at the end of the industrial corridor of the Ring Road, connecting with Via 40.
The Shark Fin: A modern monument, 100 feet high, inspired by the local soccer team, Junior Barranquilla. It is located on the Gran Malecón.
El Prado neighborhood: Take a walk through the streets of one of the most iconic and traditional neighbourhoods. You will also find very interesting offer there for eating out.
The Carnival Museum: This is were Carnival is played out 365 days a year. Go there, discover the history one of Colombia's most important festivals, gain first-hand experience of colour and flavour that the traditional carnival has celbrated year by year.
Stadiums: The Metropolitan and the Edgar Renteria Baseball Stadium are the homes of the favourite sports of many in Barranquilla: soccer and baseball.
Eating out: Visitors can enjoy a number of local dishes, particularly fries, the famous water-melon based patillazo, guandú soup, doughs of different kinds, fish with coconut-rice and plantain, coconut cakes, black sausages, and many more.
If you liked this information, and go to some of the places we recommended, remember to share them on your social networks – and don´t forget to mention Corferias Caribe – so that many other can clome to share the places to see in the fine city of Barranquilla
To find out more about shows and events in Barranquilla, click here
List of videos
Spaces and capacities
Discover the services and spaces ready for you to hold your event or show.
Puerta de Oro, Centro de Eventos del Caribe
The pavilion has freestanding space of some 7,830 m², and is 14 m high.
The area, net of stands, is 4100 m², with an expansion zone of some 3632 m², about 6.3 m high. The net area of stands is 1800 m².
Auditorium,
holding 300
Foyer of 1600 m²
Two VIP rooms

30 m² each.
2 Exhibition bars

260 m² and 100 m²
Discover the spaces
Venue
Surroundings
Malecón
Pabellón de Cristal
This space, in the second functional unit of the Gran Malecon, a few minutes from the Puerta de Oro Events Center, is designed for major events.
The center has 2020 m² of constructed area, and a large 900 m² hall holding 1000, and this can be broken down into two smaller halls in modules of 350 m² and 450 m².
The main structure is metal, and the roo fis glass, with some acoustic properties.
There are also lighting and sound effects, acoustic divider-panels, and the main entrances for services.
Calendar
This year, we are ready to start out on new, safe and memorable experiences with our visitors, exhibitors and partners. Here is our calendar of fairs:
December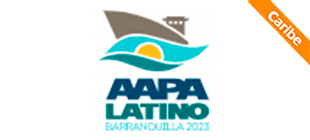 From 4 December to 6 December 2023
puerta de oro
Description
na...
From 7 December to 7 December 2023
puerta de oro
Description
na...
Our services
No experience is complete without proper services, so in Corferias we have a number of alternatives to available to make your idea into a successful event.
If you are a visitor or an exhibitor, we want to make sure that you have the best of experiences, and we are we offer these services to meet your needs.
Services
For visitors
Get to know all that our venue has for visitors
Ticket office
Ticket office
For you to live a memorable experience in our fairgrounds, Corferias has for all our customers two channels of attention for the purchase of ticketing:
Website
So you can buy tickets from the comfort of your home, workplace or through a mobile device, you can make the purchase by entering the fair you are interested in and in the Online Ticket Office Banner you make the purchase.
Ticket Offices
Corferias has ticket offices at the entrance of the fairs; inside the enclosure located in the Puerta de Oro events center, there you can purchase your ticket from the first day of the fair and its schedule is according to each fair, it is very important to note that it opens one hour before the opening of the fair and closes one hour before the closing of the same.
Wheelchair
Wheelchair
Corferias offers free wheelchair service to facilitate your visit to the fairgrounds, find them at the Plus office located in front of the ticket booths.
Sanitary units
Sanitary units
We have restrooms distributed throughout the venue, so you can easily find one during your visit to the fair or event. All our restrooms are equipped with diaper changers for your baby.
Parking
Foyer 1
Foyer 3
River side pavilion
Pavilion on the road side
Experiential gastronomic areas
Experiential gastronomic areas
Thinking of your well-being and comfort, and for you to live a memorable gastronomic experience, at Corferias we have Experiential Gastronomy Zones with a wide and varied offer of food and beverages.
Parking
Parking
Corferias, with your comfort in mind, has ample and safe parking spaces. We have two parking lots strategically located inside the Event Center.
Covered parking
Number of parking spaces: 245
Hours: Monday to Sunday from 08:00 to 9:00pm / Hours according to the fair.
Price: $7.000 per day
Uncovered parking
Number of stalls: 400
Hours: from Saturday and Sunday from 10:00 am to 9:00 pm / Schedule according to the fair
Price: $5.000 per day
We receive your acknowledgements, suggestions and complaints
We receive your acknowledgements, suggestions and complaints
Dear Customer, if you want to tell us about your experience at Corferias, you can do it through the following channels:
Web
we are willing to take your comments, click here
Email
You can write to us via email at serviciocliente@corferias.com
Mailboxes
We have a network of mailboxes strategically located within the venue.
Written letter
you can send your comments to Via 40 No 79b-06 - Centro de Eventos Puerta de Oro.
Social Networks
You can post your comments on the social networks Facebook, Instagram looking for us as Corferias.
Services
For exhibitors
We have for you an integral portfolio of dynamic and innovative services that seeks to generate value to our exhibitors through:
GENERATION OF PRODUCTIVE CONTACTS
Registration
Registration
Our registration service is designed for national and international visitors to live the best experience generating productive contacts, through a comprehensive service from the pre-registration web platform to on-site accreditation; so that in each interaction commercial exchange and effective contacts are generated.
We offer the service of registration, accreditation and identification of attendees to seminars, congresses and all kinds of events, using personalized badges, QR control code and the integral management of the database.
Exhibitors Catalog
Exhibitors Catalog
At Corferias we have the Official Exhibitors' Catalog, a tool which includes all the information about the fair, exhibitors' list with contact information, floor plans, among others.
Our exhibitors are entitled to one catalog per booth and additional catalogs can be purchased during the fair at the information points located at the fairgrounds, or after the fair can be purchased at the Corferias Offices (Plus) located in foyer 3.
Rent services Catalog form
Rent services Catalog form
We make the rental services form available so that you and the visitors to your stand have the best experience.
Descargar formulario aquí
Exhibitors Platform
Exhibitors Platform
We offer you our Exhibitor Platform, an integral space where you can find, manage and administer: merchandise entry form, classifieds portal, exhibitors' catalog, trade show commercial agenda, business roundtables, online booth reservation, virtual invitations, among others.
We keep working to add more complementary services
Access to the platform by clicking here
Corferias Connects
Corferias Conecta, through this application you can capture the information about the trade fair.
* Applies to specialized fairs
Stand assembly and adaptation
Stand assembly and adaptation
In order for you to live an integral experience during your participation in the Fair, Corferias has a wide portfolio of services that will support your management, where we will provide you with backing, advice and support in all the services for your exhibition.
Electrical Service
Internet Service
Furniture
Audiovisuals
Paneling for stands and installation
Cleaning service
Gastronomic Experience at Corferias
Gastronomic Experience at Corferias
Thinking about your well-being and comfort at Corferias we offer you a Gastronomic Experience with a wide and varied offer of food and beverages:
Catering Service
CORFERIAS Catering Service offers our clients a wide variety of alternatives in Food and Beverages for the attention of your corporate, academic and social events within the facilities of the fairgrounds. There you will be able to enjoy a unique gastronomic experience adapted to your particular needs, with the permanent assistance and dedicated service of hotel professionals.
Gud Fud
Our fast food proposal, agile and located on the go, to satisfy your palate while you enjoy your visit to our venue.
A Break Café
The perfect place to take a break from your tour and enjoy a good cup of coffee, accompanied by a wide variety of freshly baked pastries.
WE WILL SUPPORT YOU IN YOUR EXPERIENCE AT THE FAIR
Cleaning service
Surveillance Service
Furniture
Paneling for stands and installation
Internet service
Electrical assembly
Signage
Food and beverage service
Operational supervisors
Information Personnel
first aid responders
Contact us
Ismi Urbano Juliao
Events comercial coordinator S.A.S
(+57) 301 6766316
Kelly Pérez Martínez
Services coordinator
Alicia Jiménez Pereira
Food and beberage coordinator
(+57-5) 3852109 Ext: 7015
Corferias always wants you to have a memorable experience at the fairgrounds, if you want to share your experience with us you can contact us by clicking