CITY
Medellin
We invite you to find out more about
Medellín!
Home of Plaza Mayor Calle 41 N° 55-80
Medellín is often called the "City of Eternal Spring", because of its pleasant climate, temperatures of about 24°C, for most of the year. It is the capital of the Department of Antioquia, and is mainly known for its wide range of business activities, plans for all - and good food.
How to get there
Medellín has two airports. Jose-Maria Cordova International is the main airport, in the town of Rio Negro, 40 minutes outside the cityn, and there is the Olaya Herrera airport in the middle of the city, serving only domestic traffic.
The economy
Official figures show that Medellín´s industries account for 43.6% of the GDP of Valle de Aburrá; followed by services with 39.7% so and commerce with 7%
The largest industrial sectors are:
Fabrics 20%
Chemicals 14.5%
Foods, 10%; and beverages, 11%
10% is spread over sectors such as metals engineering, electrical engineering and electronics.
Medellín accounts for 11% of Colombia's GDP, and the following activities are the most important within that:
Manufacturing
Technology services
Infrastructure and logistics
Agribusiness
What can I plan to do?
All kinds of experience are there for you in Medellín, here are some of our recommendations:
Plaza Botero:
The plaza is an open-air space which has been turned into a museum. If holds 23 sculptures by the Colombian master-sculptor Fernando Botero.
Parque Explora:
The park was made with children and adults alike in mind. There are three rooms dedicated to experiences related to physics, technology, 3-D. And don't miss the aquarium, one of the largest freshwater installations in South America.
Commune 13
This is an invitation to a "graphic tour", which shows the social transformation emotions of the people who live there, with their colourful art and cultural expressions.
Guatapé:
A beautiful town an hour and a half from Medellín, Guatepe is the location of a dam of the same name. Also, there is the Piedra del Peñol, an imposing structure over 700 feet high, which you can climb up to see a unique view from the top.
The Botanical Gardens
Here you will find species which have been around for more than 100 years, and other marvels of nature. We suggest you don't miss the orchid collection (Orquideorama), the tropical forests, and the House of the Butterflies.
Museum of Antioquia.
The museum traces the history of Antioquia in 17 exhibition rooms, with more than 5000 works of well-known artists of this region of Colombia.
Museo Casa de la Memoria (the House of Memory Museum).
Here, you will find testimonies and graphic materials of the victims of armed conflict at a time of great violence in Medellín and Clombiaas a whole. Discover the memories and stories of our resilience.
Test the taste of Medellín!
These are some of their most popular dishes
Bandeja paisa
Este es un plato que se destaca por tener: frijol rojo, arroz, plátano maduro, arepa de maíz blanco, hogao, huevo frito, chicharrón, chorizo, morcilla, carne de molida y aguacate y lo encuentras en cada restaurante de la ciudad.
Arepas paisas
Estas se comen a cualquier hora y está hechas con diferentes tipos de maíz como maíz chócolo dulce, de maíz trillado, entre otros.
Sancocho Antioqueño
Este es un plato hecho con carnes, papa, plátano, mazorca y cilantro. Casi siempre se prepara en una olla grande y se sirve en días de eventos especiales.
Solteritas
Esta es una galleta hecha con harina de trigo que se acompaña de una crema y luego se le pone una capa más de crema de leche o leche condensada encima.
Para conocer más de los eventos y ferias de la ciudad, accede aquí
Fuentes:
- Marca país CO. Medellín. Recuperado el 4 de febrero del 2021 del link: https://colombia.travel/es/medellin
- Alcaldía de Medellín. Medellín. Recuperado el 4 de febrero del link: https://www.medellin.travel/
- Colombia turismo. Medellín. Recuperado el 4 de febrero del link: https://www.colombiaturismo.com.co/medellin.php
- Comida típica. Lia Moon (2017) Comida paisa gastronomía y platos típicos de Medellín. Recuperado el 4 de febrero del link: https://www.medellin-turismo.com/comida-paisa-gastronomia-y-platos-tipicos-de-medellin
- Agencia de cooperación e inversión de Medellín y el área metropolitana. Cuales son los sectores económicos priorizados en Medellín. Recuperado el 21 de febrero de 2021 del link: https://www.acimedellin.org/cuales-son-los-sectores-economicos-priorizados-en-medellin/
- Datos de las regiones. Antioquia. Fuente DANE
Plaza Mayor
Conoce los servicios y espacios disponibles
Es una plataforma de desarrollo para la ciudad – región donde se crean, operan y facilitan eventos que generan experiencias memorables, gracias a su excelencia en el servicio.
Calendar
This year, we are ready to start out on new, safe and memorable experiences with our visitors, exhibitors and partners. Here is our calendar of fairs:
September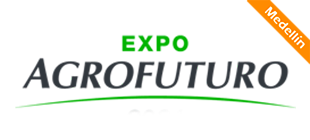 From 6 September to 8 September 2023
www.expoagrofuturo.com
plaza mayor
Description
Expo Agrofuturo es el escenario más importante para el sector Agro en América Latina, donde los agentes de la cadena productiva encuentran aliados estratégicos, distribuidores y representantes para su...
November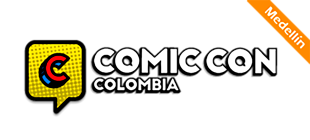 From 24 November to 26 November 2023
medellin.comicconcolombia.com
plaza mayor
Description
El evento, organizado por Planet Comics, en asocio con Corferias, es una experiencia completa para los fanáticos de los cómics, la cultura pop y la industria del entretenimiento en un solo lugar....
Plaza Mayor Services
Meet the services of this enclosure .
Services
For visitors
Parking
Parking
Regular schedule Monday to Friday: 6:00 a.m. - 10:00 p.m.
Motorcycle rates: Hour: $1.700 Day: $7.000 Monthly fee: $70.000
Car Rates: Hour: $3,800 Day: $15,000 Monthly fee: $210,000
The day rate applies from the fourth hour of parking.
NThere is no fee for the fraction of 15 or 30 minutes and will always be charged per full hour of parking.
Schedules may vary depending on the events programmed in our facilities.
Tourist Information Points
Tourist Information Points
With the desire to offer our visitors a complete and pleasant experience, we have a special stand where they can find the necessary information about tourist sites in the city and the region, supported by bilingual staff that can provide guidance on leisure activities.
Service Center
Service Center
The Plaza Mayor Service Center is located in the Convention Center, specifically in the Main Hall. It is staffed directly by Plaza Mayor's Customer Service personnel, who make sure that users have the best possible experience with every contact.
The Service Center opened its doors to the public in July 2016 as a service strategy to strengthen customer and stakeholder relations; and to date it has provided 4,152 parcel services in 192 events approximately.
Restaurants
Restaurants
Plaza Mayor has a variety of restaurants, for more information enter here
Commercial Premises
Commercial Premises
Plaza Mayor has a variety of Commercial Premises, for more information enter here
Services
for exhibitors
Food and beverages
Food and beverages
It has a wide gastronomic offer that adapts to the resources and needs of our customers. Click here to know the offer
Furniture and audiovisual aids
Furniture and audiovisual aids
We offer modern furniture and audiovisual equipment to support the realization of events, in order to ensure and meet the specific needs required by the event through our allied suppliers. Choose the best products to make your event a successful experience.
Transitory Free Trade Zone
Transitory Free Trade Zone
The transitory free trade zones are characterized by their commercial and service nature, and are delimited areas of the national territory where fairs, exhibitions, congresses and seminars of an international nature that are important for the economy and international trade of the country are held.
For this reason, Plaza Mayor Medellin provides the services of Transitory Free Trade Zone to its clients and exhibitors under the Transitory Free Trade Zone modality. We offer solutions to your foreign trade needs. Through the Transitory Free Trade Zone services we facilitate the entry and exit of international merchandise of our clients for their projects, events, fairs, exhibitions or trade shows.
If you have any questions or would like more information, please contact the Free Trade Zone Coordination of Plaza Mayor:
Stefanny Maya Obando
Phone: (+57) (4) – 261 72 07
Email: stefanny.maya@plazamayor.com.co
Internet Service
Internet Service
For internet and technology services, the client must make the request directly to Plaza Mayor with a minimum confirmation of 5 working days before the event, the prices of the different services are reference prices and should be quoted to the client for each event according to their needs.
Public services
Energy, Gas, Water, Aqueduct and Sewage Service Aom (Administration, Labor, Supplies and Maintenance)
Taking into account the technical conditions of these services, the needs will be evaluated technically and economically by Plaza Mayor based on the client's needs.
Surveillance, cleaning and logistics
Surveillance, cleaning and logistics
Quotations are made according to the needs of each event. A separate item for the value of supplies is included in the cleaning services quotations.
Service center
Service center
In addition to visitor orientation, we offer a free and safe luggage storage service for visitors to the convention center during their stay in the center.
Packaging
Packaging
In the enclosure there are ample warehouses for the storage of all kinds of merchandise. This service is subject to space availability. In the enclosure there are ample warehouses for the storage of all kinds of merchandise. This service is subject to space availability.
Líneas telefónicas
Líneas telefónicas
Venta de líneas telefónicas para los expositores o clientes.